Unplanned Travel with a social touch
With our fast moving lifestyle, the stress levels have gone high. Everyone is on the lookout for ways to de-stress. The most healthy way to de-stress can be to travel or exercise.
The biggest roadblock to seeking out new adventures is the stress related to the process of travel.
Travel related stressors like booking, transport, food, etc cause stress trigger the stress response which results in a chemical reaction from the brain to the body.
Stress factors for Travel:
Stress 1: Getting ready for your trip
This stress is the most important as the entire travel is based on it. It is during this phase that you decide the dates and destination for your travel.
Stress 2: Expenses
Based on the plan made, one has to come up with a budget for the travel. A lot of things need to be planned to come up with a decent budget for your trip. It gets difficult to manage within the stipulated budget.
Stress 3: Good Company
You start thinking about who your fellow travellers will be and if you would be able to gel well with them.
Stress 4: Food
You think about the food that you will have during your travel based on the destination chosen by you.
Stress 5: Decent Accommodation
You think about the accommodation that you will choose based on the expenses that you have calculated.
Stress 6: Destination
You plan about the different places that you will visit during your travel to a particular destination.
Thus we came up with a concept called as "Tracial – Unplanned Travel with a social touch"
We can help you De-stress, by completely taking away all the above stressors related to travel from you.
Our Tracial plan mainly focuses on the following points:
Learning Incredible Life Stories:
Since the entire tracial plan is kept a secret from you, you start to see how people overcome their difficulties, how they react in different situations, and how they have grown as individuals. This can help you cope better with your stressful situations.
Moving out of comfort zone:
Tracial will surely pull you out of your comfort zone. It will help you engage your problem-solving skills and can thus increase a sense of independence and resilience which can make you well equipped to combating stress in a better way.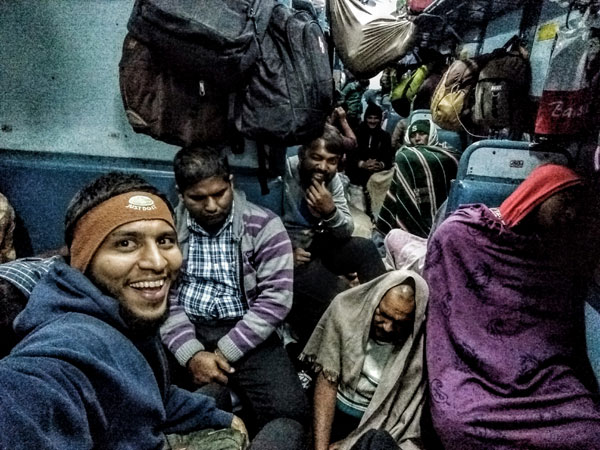 Exploring different cultures:
Tracial will make you travel to different places within your country or outside, you will get to meet people belonging to different cultures. You will get to witness their customs, their rituals, gestures, lifestyle, etc. Tracial will help you to become more open and sensitive to other cultures and adds to your cross-cultural awareness. It can also help to absorb their ways of problem-solving and adapt them to lead a more stress-free life.
Learning Life's Purpose:
Tracial will help you meet people from different cultural settings and socioeconomic backgrounds which can lead to encountering a lot many who need help and support and this might evoke a sense of compassion and warmth within you.
Replenishing Energy Reserves:
Tracial will help you provide with that much needed time for yourself and helps you relax. This has numerous physiological and psychological benefits. Your brain will get time and space to replenish its energy reserves. So, when you get back to your routine, you would feel refreshed and be able to approach issues with a fresh and new outlook.
Broadening Perspective:
Tracial will make you visit new places and help you interact with different people, Thus paving a pathway for getting introduced to new behaviours, perspectives, thought patterns, attitudes, etc. This will help to widen your mental horizon and also help you become more accepting, receptive and open-minded. It will also provide you with productive resources into problem-solving as well as interacting with people from different cultures, thought patterns, etc.
Building Pleasant Memories:
Tracial will provide you with a priceless assemblage of memories. These memories can be cherished at any point in time and can help you bounce back to and revisit more positive and learning experiences whenever you are faced with stressful situation thus bringing an instant smile and a sense of relief to your mind and soul.
Spreading at least 1 smile or making one small positive change in the society:
We always think about doing something good towards the society but due to our busy schedule, fail to do so. During our Tracial we will try to find at least one instance where we touch someone's heart or bring about a small positive change in the society.
To make it more interesting Upasana Society NGO collaborated with Trekraw and added a social touch to the travel program. Thus a new concept called "Tracial- Travelling unplanned with a social touch" came into existence.
To know more about the Social Touch Attached to the campaign, CLICK HERE.