Don't date a guy who travels…
Don't date a guy who travels, he won't have lazy weekends and won't take you for a movie date, be ready for a chai in the outskirts of the city on the roads or in the Mountains. He will wake you up early in the morning in freezing cold just to watch a perfect sunrise. He would stay out in sweltering heat for hours just to catch that one breeze on a mountain and a starry night sky.
A guy who travels cares more about the Stamps on his passport than celebrating a monthly anniversary in a fancy restaurant. He'll take you out to mountains and cliffs but don't expect office gossip from him. He knows too many discoveries, different cultures, stories and the people he met on his travel journeys for that.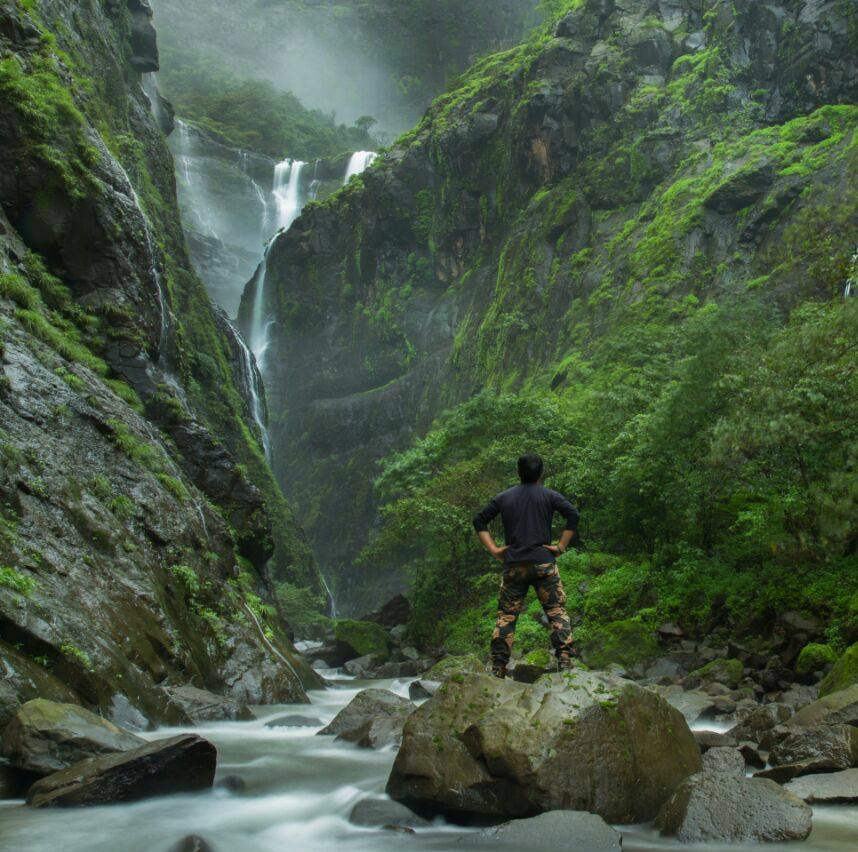 He will be the one who carries his home with him in his Backpack, he has found his comfort in it and roams the world with just that. You will see him chilling at the beach, in the same outfit for a week and no fancy suits or packages suit him anymore. He belongs to the world outside.
Don't expect fancy cars or luxury hotels from him. He's just too adjusted among the locals of every place and in travelling in whatever he gets to be able to live luxury.
TIPS/HACKS/SUGGESTION: Best Tent For Winter and Summers
Don't date him, he will never climb the corporate ladder to make Money for all the luxury you may dream of. He will be satisfied with an organic life in the mountains with his own organic farm and a small house in the hills. He dreams of getting a corporate job that would just get him to travel.
Don't date that guy, he won't give a damn to how you look in that red dress you bought, Make up you have for the latest sale in the Central mall of the City, He would be busy Planning for his next trip. This is what he Lives his Life.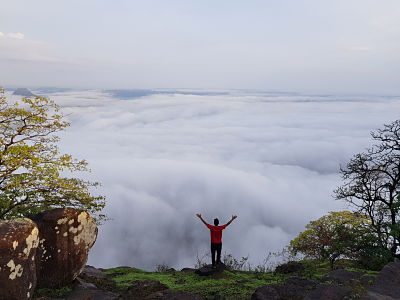 Don't date that guy, he doesn't care about the flawless selfies. He would rather use his 576 megapixels camera to absorb the views he sees. Don't get him wrong Ladies, its okay to take casual photos of you but sometimes isn't it overdone?
Don't date that guy, he won't respond to your Good Morning texts and Love Quotes. He will forget to message you once he reaches his destination.
TIPS/HACKS/SUGGESTION: Best in the Business Power Bank
He is Cheap. He won't Pay for that expensive meals on a date and with that, he doesn't want you to pay for it. He will enjoy the local food on the streets where everything is in his Budget. The luxury clothes and the Fragrance you want are, to him, worth a year's accommodation in the Himalayas. He would rather spend money on paraglides or rafts instead of sales.
If you're Clingy don't date a guy who Travels. You'd get tired of the goodbyes, he would come home for a week or two then will be on his next adventure. You just can't stop him from moving, the Mountains and road is his world. Would this relationship of three weeks outside and one week in the housework for you?
He Knows that being in the mountains you would meet friends who come and go. Every time he meets people like him, he feels as if he's met long lost family, and every good-bye takes a part of him with it.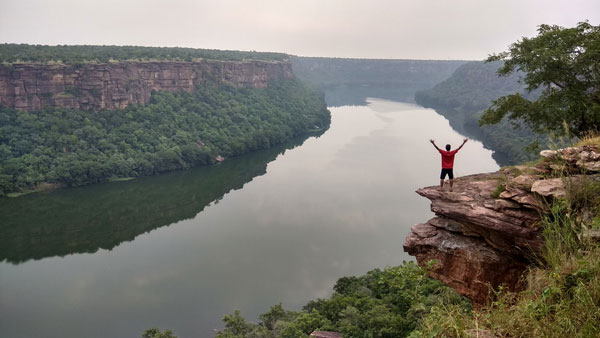 This creature, travelling person he is, craves for a person who would Challenge him, uplift him, push his limits, and not somebody who would just stand beside him. He is not afraid to speak his mind out, he has been to enough places and has met enough people and know that you aren't going to hold him back.
So if you want to date a guy who travels get your armour up to hitch-hike through unnamed roads, hop through trains from different states of the country, dive into the adventurous depths. He Travels not just to tell stories but to live them.
TIPS/HACKS/SUGGESTION: I bet without this you won't Go for an Outing
So the truth is, he doesn't want to Travel forever but he wants to invest his time in what he loves until he is ready to live a peaceful life with his partner. You will love him even more then, it might be difficult to understand in the initial days but dating him can guarantee you the most roller coaster ride of your Life.
#liveeveryday
Reference from : www.thoughtcatalog.com
Join our Broadcast List for Travel and Trek News, Updates and blog by a Text on Whatsapp – 9762124690.
Facebook Page     |  Youtube      |  Instagram        | Closed Facebook Group
Open up and be spontaneous  to Comment on your own Trekraw Family Blogs (PS: I am one of you)