Irshalgad Fort Information:
The Height of the fort is 22oo Ft., It is Pinnacle type structure, located between Matheran and Panvel in Maharashtra. The area of the fort consist's of several water cisterns cuts from the rock.
Irshalgad Fort Low Budget.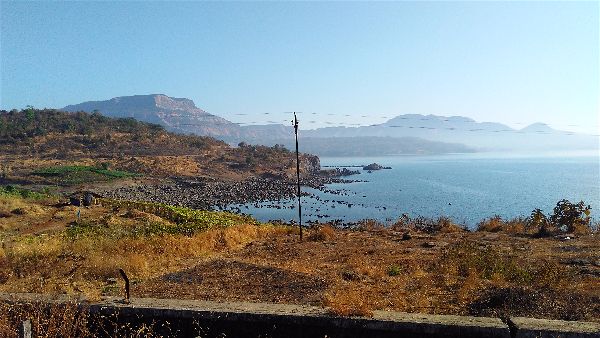 Best time to Visit:
June to February ( I have been in summer also)
Video Explanation :
How to reach base village: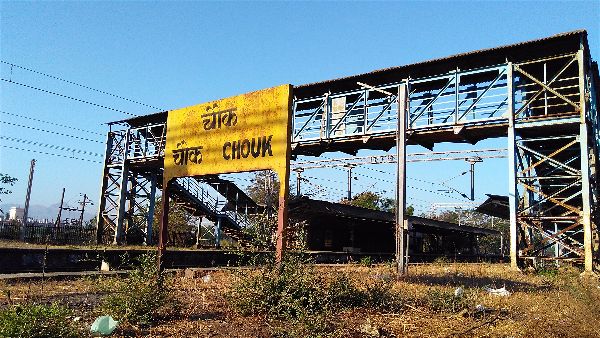 By Public Transport:
How to reach Irshalgad From Mumbai:
Reach Panvel Station, which well connected to Mumbai, Once you reach Panvel station,then head to the bus stop which is 15 minutes walk away. Hoop into any bus going towards Karjat and get down at Chouk Station. You need to cross the railway sation and then enquire some locals about Irshalwadi village which is the base village of Irshalgad fort.
TIPS/HACKS/SUGGESTION: Convenient Backpack For One Day Trek
How to reach Irshalgad From Pune:
Reach Karjat station, which is easily accessible by any express train coming towards Mumbai, once you reach Karjat you can board any bus going towards Panvel and get down at Chouk and reach Irshalwadi village.
By Private Vehicle:
From Mumbai:
Dadar – Panvel – Chouk – Irshalwadi = 60 Kms Away from Mumbai.
From Pune:
Pune – Lonavala – Khopoli – Khalapur – Chouk – Irshalwadi = 100 Kms Away from Pune
If you are going by Private Vehicle opt self Driven Cars on Rent
Food and stay arrangement:
You need to carry your own food.
You can camp at the base village, not much space on the top. Carry A Perfect Tent.
Water availability:
Throughout the year its available.
Things you need to carry:
2 litres water
Snacks like biscuits, ready to eat food
Glucon D
Places to see:
Two water tank on the top of the fort, you can locate Manikgad, Karnala, Prabalgad, Chanderi from there, the best thing to see is mesmerizing Morbe dam.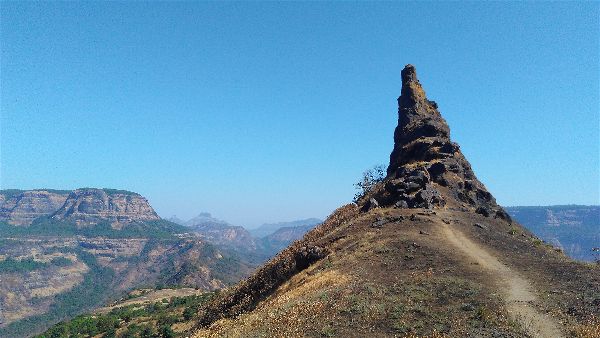 My personal Experience and Guidance for you to reach:
Start from Chouk station and enquire locals about Irshalwadi village. As you head towards Irshalwadi, you can spot Morbe Dam towards your right side. Chouk to Irshalwadi is a 90-120 mintues walk. Once you reach Irshalwadi, you will find a small school from where you need to head towards the left and walk through the village and then you would find a temple on your right side. Go straight ahead keeping the temple to your right.
TIPS/HACKS/SUGGESTION: I bet without this you won't Go for an Outing
Once you reach the first patch to climb from big rocks you will find a route on the left side which is the correct path to reach the top.(Don't go straight climbing). If you go straight to the top you can encounter a dangerous path.
First you will find a water tank ascend to the top. After the water tank you will also find a small temple to your right and a wooden ladder to ascend to the top.Once there, you will find a window like structure which is usually seen from the base village.
From this window structure, you need to head towards the left, . After this point you come across one more water tank, This tank comes to the left of the top to enjoy better view I recommend to go on the right side of the top. Now you can sit back, unwind & soak in the calmness with an awesome view of the dam.
To sum up the cost of trek:
Dadar – Panvel (Indian Railway) = Rs. 40 (return)
Panvel – Choul (State Bus Transport) = Rs. 40 (return)
Snacks = Rs. 20
So here you go, a complete guide to trek to Irshalgad in just Rs. 100. If you have any queries , please feel free to contact me. I am just like you. Share it if you found it informative.
TIP/HACKS/SUGGESTION: Best Shoes with great grip on mountains, which is used by almost all Trekker's
Join our Broadcast List for Travel and Trek News, Updates and blog by a Text on Whatsapp – 9762124690.
Open up and be spontaneous  to Comment on your own Trekraw Family Blogs (PS: I am one of you)