Budget Backpack Travel to Jaipur:
My personal experience of backpack travel to Jaipur low budget with sight seeing Hawa Mahal, Jaal Mahal, Nahargarh Fort and lots more.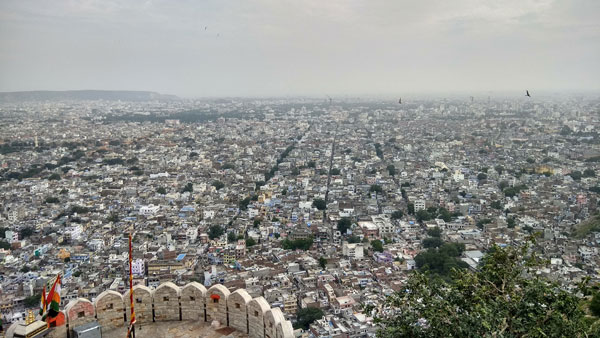 Mumbai:
I started my journey on Sept 15,2017 Friday from Borivali station at 19:30 to Jaipur in Train No. 12955 with Pranav Mhathre who met me on a trek and decided to come with me to Jaipur and Kota. We had an RAC ticket in the train, luckily a fellow passenger offered us a berth which was vacant, so I hopped into their berth.
This was great as we escaped from the discomfort of sharing a single seat. We reached Jaipur 13:00 on Sept 16,2017 Saturday. First thing to do was to get a reservation for our journey to Kota from Jaipur, which I discovered after talking to a fellow passenger about an overnight train
being available. Train no. 59802 Phulera – Ratlam fast train, departs at 23:55 PM and arrives Kota by 05:30 AM. We booked the ticket, but it was on waiting list for which the ticket booking clerk assured that it will get confirmed and it did by evening. We spent the remainder of the day at a restaurant relishing parathas with tea, which I brought from home.
Places I saw in Jaipur using public transport in one day:
1.How to reach Hawa Mahal from Jaipur Station.
a. Outside Jaipur station, you will find public transport buses which will take you to Hawa Mahal in Rs. 10
b. Entry ticket for Hawa Mahal is Rs.50 for Indian tourist , Rs.20 for Indian Student, Rs. 200 for Foreign tourist, Rs. 25 for Foreign Student.
c. You need to keep your luggage outside, the service is provided free by security.
TIPS/HACKS/SUGGESTION: 2 In 1 Waist Bag You won't Regret Purchasing It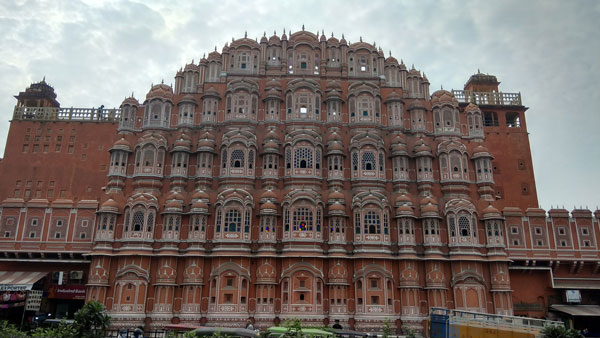 2.How to reach Nahargarh Fort from Hawa Mahal:
a. The place from where you can see the mesmerising Hawa Mahal, get into a bus that will take you to the base of Nahargarh fort Rs. 10
b. From the base, the fort is 10 – 12 kms away and rickshaw vendor says around Rs.600 (both ways) but you can negotiate to bring it down to Rs 400(both ways)(We went hiking to the top)
c. Entry ticket for Hawa Mahal is Rs.50 for Indian tourist , Rs.20 for Indian Student, Rs. 200 for Foreign tourist, Rs. 25 for Foreign Student.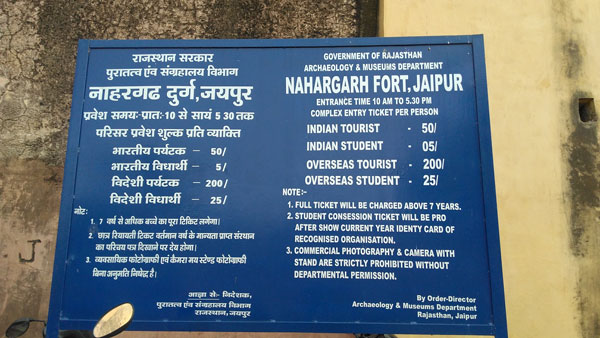 Tips to keep in mind when you go Nahargarh fort:
Best option is to book Uber or Ola cabs to reach top of Nahargarh fort and while returning you can board at Jaal mahal
TIPS: OPT FOR SELF DRIVEN RENTAL CARS
3. Nahargarh fort to Amer Fort
a. You can opt for public transport which will cost you Rs. 10
4. Jaal mahal from Nahargarh fort or Amer fort is almost same.
a. Jaal mahal is closed for public, due to some incidents that
happened.
b. So basically you can see the Jaal mahal from the main road, which
is on the way to Nahargarh fort.
The above places were covered by me in public transport.
Total Places to see in Jaipur are :
Hawa Mahal, Amer Fort, City Palace, Jantar Mantar, Jaigarh Fort, Jal Mahal, Nahargarh Fort, Birla Mandir.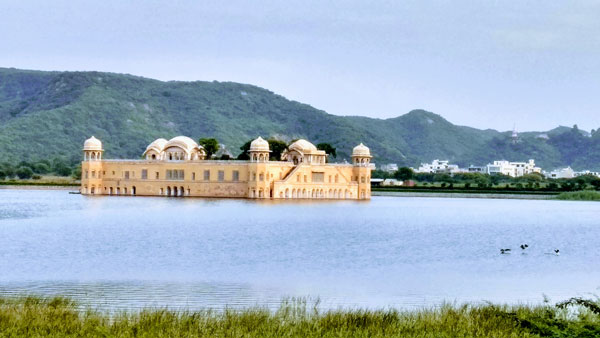 My Further schedule:
From Jaal Mahal, I hopped into a AC public bus to reach Paaj Batti Chourah 10 min walk to Raj Mandir(Famous cinema hall) in Rs. 12. After seeing the Raj mandir we had to spend 3 hours somewhere because our train to Kota was at 23:55 from Jaipur, So we went to central park but it was closed, just before that we found a garden in which we ate our fruits and took a nap. From here the Jaipur Railway station was 25 min walk, once we reached there, we found a local food truck in operation by the Govt of Jaipur which provides breakfast for Rs. 5 and Lunch/Dinner for Rs. 8. To which I thought of giving it a try: (The video about it is on my Youtube channel : Trekraw gautam). Once done we entered the railway station and were waiting for our train to Kota. From Kota we
had a reservation in Garib Rath Train no. 12910 Dept Kota 20:00 and arrives Mumbai 07:10
To sum it up, let's break down the expenses :
1. Mumbai to Jaipur (Indian Railway) reservation: Rs. 535
2. Breakfast (Tea + Theplas): Rs 40
3. Jaipur Station to Hawa Mahala(public bus): Rs. 10
4. Hawa Mahal entry ticket: Rs. 50
5. Hawa Mahal to Nahargarh fort base: Rs. 10
6. Base to Nahargarh fort(Walking): Free (Usually will cost 150 to 200 by uber or ola)
7. Nahargarh fort entry ticket: Rs. 50
8. Jaal Mahal to Paaj batti chowk(public ac bus): Rs 12
9. Dinner (tried the govt initiative one): Rs 8
10. Filtered water refill(2litre) : Rs 10.
TIPS/HACKS/SUGGESTION: I bet without this you won't Go for an Outing
So the total Expense:
1. Jaipur Budget backpack travel tour was Rs 190 ( excluding train
ticket)
2. Total expense of Jaipur and Garadia Mahadev temple: 1720
(Inclusive of all)
Link to Garadia Mahadev Article.
Join our Broadcast List for Travel and Trek News, Updates and blog by a Text on Whatsapp – 9762124690.
Open up and be spontaneous  to Comment on your own Trekraw Family Blogs (PS: I am one of you)