Information of Tandulwadi Fort:
The base village of  Tandulwadi Fort is  Tandulwadi a small Warli tribal village situated near Lalthane village in Palghar district The height of the fort is about 1524 feet it is said that the fort is 800 years old and was used as reconnoitre fort to keep a watch on neighbouring forts and the Arabian Sea.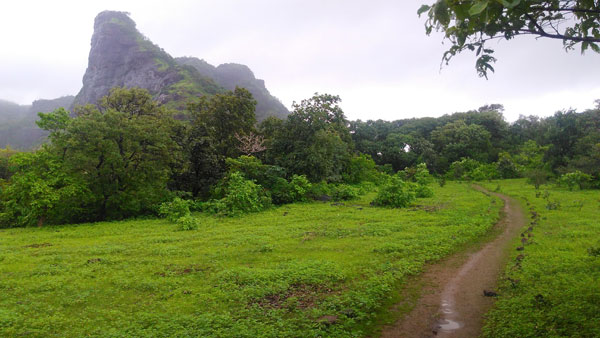 How to reach Tandulwadi Fort from base:
Once you reach the Tandulwadi village, you need to start from behind the local Gram Panchyat office by a cement road. After 3 – 4 huts you need to head to a right side dusty road and you can also ask village people about the right path.they  will surely guide you. The whole route is well marked so there are 0% chances you would go to some other route, crossing to small mountains, you need to keep the fort to your left-hand side. 
By Public Transport :
Reach Saphale station by Local trains from Virar station in western line in Mumbai.
Catch a state transport bus to Tandulwadi village (Frequency is 1-hour starts in morning 7).
By Road:
Ahmedabad highway NH8 – Varai phata – cross Vaitarna river bridge – Tandulwadi village
Things you need to carry:
2-litre water.
Snacks like pancake, biscuits, ready to eat food.
Glucon D.
TIPS/HACKS/SUGGESTION:Best light weight Tent For Camping
Accommodation on Fort:
Yes, you can set up your tent on the top.
Food and Water on Fort:
Food, you need to carry yourself.
Water is available on the fort.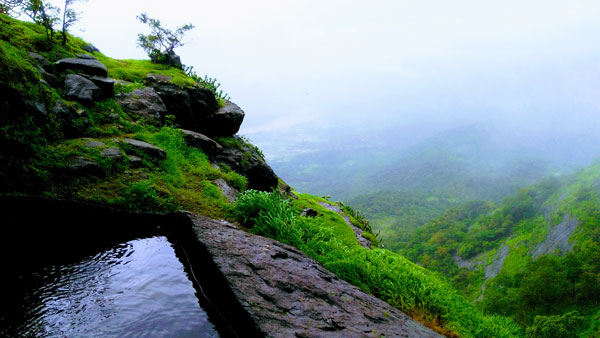 My Experience on how I did:
I went solo to Tandulwadi fort because none of my friends turned up, so I thought of going alone and started my journey from Bhayander station by boarding 
05:57
 train to Dahanu Road and alighted at Saphale station and enquired about the bus to Tandulwadi and found that the bus does not come to the bus stop, you can board the bus from the east of Saphale station. I had breakfast and tea at Om tea stall (recommended), the bus came at 
7 am
 and reached the base village in 30 minutes, the ascent to the fort took me 2 hours and descend took 80 minutes, bus back to Saphale railway station was at 
11:30 am
 and I reached Saphale station by 
12 noon
 and reached home by 
1:30 pm
 done with a half day solo trek.
To sum up the cost of trek:
Bhayander to Saphale station Return ticket (Indian Railway) = Rs. 30.
Breakfast and Tea: Rs 30.
Saphale station to Tanduwadi village = Rs. 10.
Tanduwadi village to  Saphale station = Rs. 10.
So the total expense of the trek was Rs. 80 Only.
Join our Broadcast List for Travel and Trek News, Updates and blog by a Text on Whatsapp – 9762124690.
Open up and be spontaneous  to Comment on your own Trekraw Family Blogs (PS: I am one of you)