Asawa /Asava Fort Information:
The height of fort is approx 1080 ft. The fort has 3 water tanks and 2 caves in which one is huge and other one is small. There are no much records available about this fort but it might have been a watch tower to guard surrounding area. Asawa fort low budget.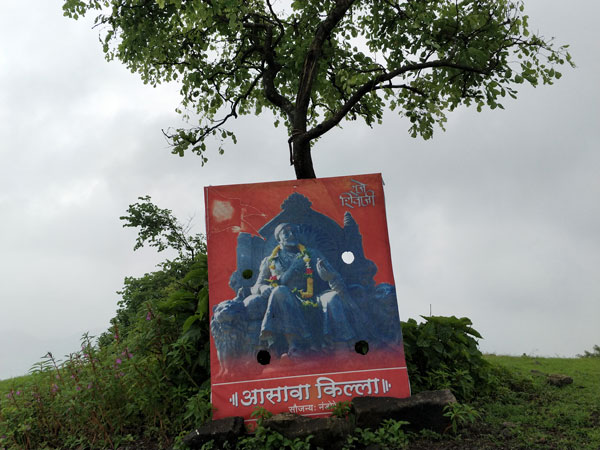 Best time to visit:
Throughout the year
How to reach base village (Warangade):
By public transport:
Reach Boisar station, situated on the Western Line of Mumbai Railway division. Direct local trains are available from Churchgate to Dahanu Road (one can also travel from the Central Line to Vasai and from there board a train to Dahanu road and get down at Boisar ) From the station, reach Boisar bus stop and hop in a bus going towards Thane or Kalyan (Frequency 20min) and alight at Warangade village.
You can also opt for sharing rickshaws which are available outside Boisar railway station.
By Road:
Take the Mumbai – Ahmedabad highway, reach Boisar from Chilhar phata; Warangade village is 10km from here.  
TIP: Best Options is to Rent a self Driven Car
Water availability:
Throughout the year.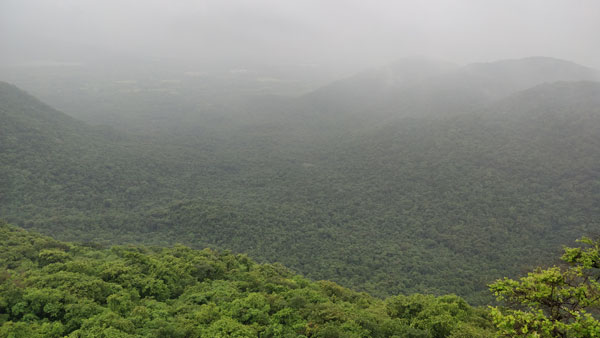 Things you need to carry:
2 litres water

Snacks like biscuits, ready to eat food

Glucon D
Food and stay arrangement:
You need to carry eatables

You can set your tent on the fort 
SUGGESTION: BEST AND BUDGET TENT FOR NIGHT STAY ON ASAVA FORT
Places to see:
Fortification of the fort, A huge cave, Water tanks on the top.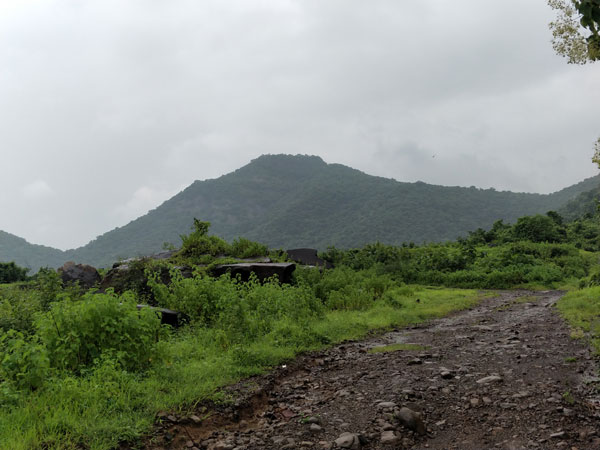 My personal Experience and A Step By Step guide for you:
I started my journey from Bhayander station by boarding 05:57 AM train to Dahanu Road and alighted at Boisar station and straight away headed to the bus stand to reach Warangade village. You can enquire about your place of interest with bus transportation staff. On asking, I was guided to a bus going towards Kalyan. The journey was of about 30 minutes.
Reaching Warangade I went on a road beside a telecom network tower after about 20 minutes of walking I saw a shop where I inquired about the route and then proceeded further. From there going straight for about 10 minutes, you will come across a small canal type stream to the right and cross it from the first small bridge you spot.
The fort is on to left hand and on the trail you will cross two small mountains and then through a dense forest offering a pleasant walk. After about 1 hour of walking, I reached the top and explored the fort and returned back after having a peaceful trek.
To sum up the cost of trek:
Bhayander to Boisar station return ticket (Indian Railway) = Rs. 40.
Took paratha's (Home made) : Rs 0.
Boisar to Warangade  (Public bus transport ) : Rs. 07.
Warangade to Boisar  (Public bus transport ) : Rs. 07.
So the total expense of the trek was Rs. 54.
TIPS/HACKS/SUGGESTION: I bet without this you won't Go for an Outing
Join our Broadcast List for Travel and Trek News, Updates and blog by a Text on Whatsapp – 9762124690.
Open up and be spontaneous  to Comment on your own Trekraw Family Blogs (PS: I am one of you)