Kohoj fort low budget from Mumbai
Kohoj Fort information:
The fort is said to be about 800 years old and finds a mention in the Purandar treaty along with 22 other forts which were surrendered by Shivaji to the Mughals on 11 th June 1665. The fort has lots of sculptures and temples. The base village of Kohoj fort is Vaghote village in Palghar. kohoj fort low budget.
Best time to visit: June to February.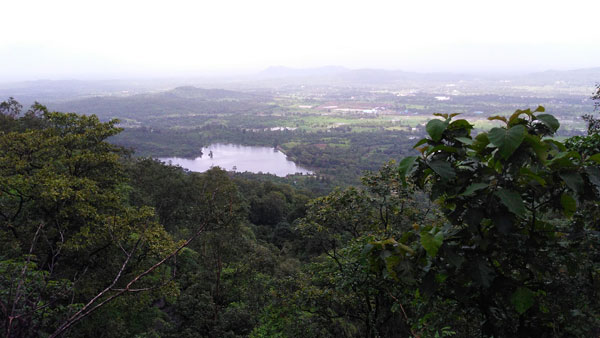 How to Reach the base Village (Vaghote) :
By Public transport:
Reach Palghar station on the Western line of Mumbai's railway transport division. Direct local trains are available from Churchgate to Dahanu Road (one can also travel from Central line to Vasai and then board a train to Dahanu road and get down at Palghar ). Go to the Palghar bus stop and get into a bus going towards Wada (First bus starts at 07:20 AM) (Frequency 30mins) and alight at Vaghote village.
By Private Vehicle:
Take the Mumbai – Ahmedabad Express NH8 get till Manor and move towards Wada, reach vaghote village.
TIP: BEST IS TO RENT SELF DRIVEN CARS
Water availability:
Throughout the year.
Things you need to carry:
2 litre water

Snacks like any ready to eat food

Glucon D
Food and stay arrangements:
You can set your tents and need to carry your own food.
SUGGESTION: BEST LIGHT WEIGHT TENT FOR NIGHT STAY ON KOHOJ FORT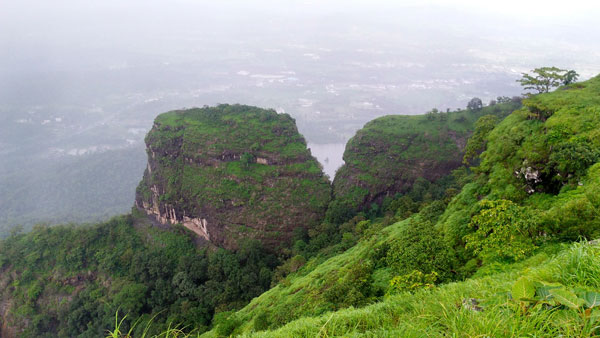 Places to see:
A man-shaped pinnacle created due to wind-erosion is one of the best natural sites on the fort. Different shapes of this pinnacle are evident when viewed from various directions.
Temples and reverse waterfall in raining season.
I went on a solo trip Kohoj fort because none of my friends turned up. I started my journey from Bhayander station by boarding 05:57 AM train to Dahanu Road and alighted at Palghar station. Here, I enquired about the bus to Vaghote village . As I didn't get a direct bus, I went to Manor and from there I boarded a bus to Wada and reached Vaghote village. As you alight from the bus, the Kohoj fort is clearly visible on the opposite side. The road towards is a normal bull cart road with rice fields on the sides. The path to the fort is well marked, but you can still confirm the directions from the locals. You will cross the Pazhar lake which will be to your right hand side while ascending for the hike.
I took around 120 minutes to ascend and 60 minutes for the descend. While returning I took bath in the lake, but I advise you to ask a local before entering it. I did the same. The transport facility to return back to Palghar is pretty frequent in that area.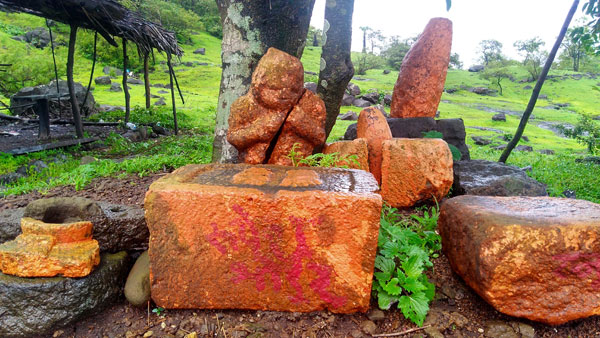 To sum up the cost of trek:
Bhayander to Palghar station Return ticket (Indian Railway) = Rs. 30.
Breakfast and Tea : Rs 30.
Palghar to manor ( sharing jeep ) : Rs. 20.
Manor to Vaghote (Public bus transport ) : Rs. 17.
Vaghote to Palghar  (Public bus transport ) : Rs. 33.
So the total expense of the trek was Rs. 130.
TIPS/HACKS/SUGGESTION: I bet without this you won't Go for an Outing
Join our Broadcast List for Travel and Trek News, Updates and blog by a Text on Whatsapp – 9762124690.
Open up and be spontaneous  to Comment on your own Trekraw Family Blogs (PS: I am one of you)