This article is about a Backpacking trip to Jhansi, Orchha, Khajuraho, Bhopal from Mumbai using Public Transport. Feel free to give your suggestion because I am one of you only.
Introduction to Jhansi:
Jhansi is a historic city located to the southern tip of Uttar Pradesh, It lies in the region of Bundelkhand on the banks of the Pahuj River and is well connected by Indian Railways and Highways.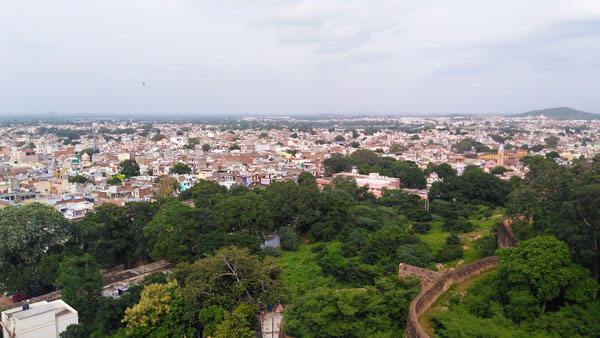 Day 1. Train Journey From Mumbai
How I reached Jhansi from Mumbai using public Transport:
1. I started from Mumbai by boarding 12137 Punjab Mail at 19:40 from CST and reached Jhansi by 14:00 (train was late by 30min)

Day 2: Jansi and Orchha by sharing autorickshaw
Places to visit in Jhansi:
– Jhansi Fort (entry fee Rs.15)

How to reach from Jhansi railway station – hop into a sharing rickshaw to a locality know as share ( share is the locality name ) – Rs. 10 from here it is walkable distance.

– Rani Mahal

Walkable distance from Jhansi fort.
My experience with tips in Jhansi:
–  As soon as I walked out of the station and was searching for some local food, I observed the driver's are insane here they will horn even if the roads are empty, so make sure you protect your ears.
– Local food is great in taste, we had samosa chat near the station in Rs.20
TIPS: When go backpacking opt for a suitable bag like this one
How I reached  Orchha from Jhansi fort by public Transport:
– Jhansi fort to Jhansi bus stand by sharing rickshaw Rs. 10
– Jhansi bus stand to Orchha by sharing rickshaw Rs. 20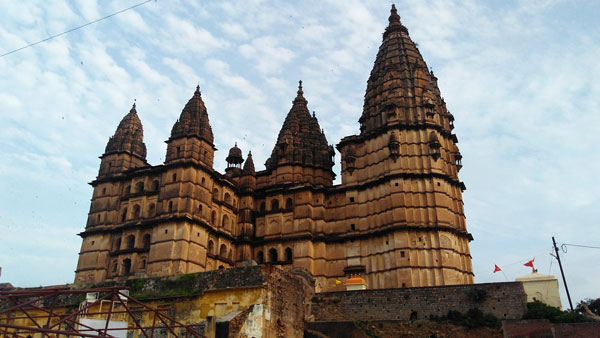 Places to visit in Orchha:
– Ram Raja Temple
– Jahangir Mahal
– Rani Mahal
– Orchha Fort
– Lakshmi temple
– Chaturbhuj Mandir (must visit)
– 3 dasiyon ka mahal (near river bed a bit far but we visited by walking)
– Radha temple  (near river bed a bit far but we visited walking)

Mostly the places are at walk-able distance.

Food and Accommodation in Orchha:
– Hotels are easily available here from Rs.300 to Rs.3000 (choose your preference)
– We had little snacks again samosa and chat, which cost you around Rs.20 to Rs. 30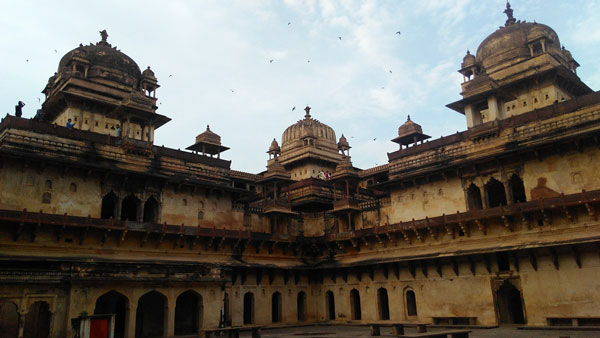 My experience with tips in Orchha:
– The places we visited were done walking which saves money and refilled our water bottles at Orchha fort.
– Make sure to have a careful look from the top of forts, which will give you a mesmerizing view all around Orchha.
– Don't have lunch here skip it because a unlimited dinner is available in Khajuraho(Read further for more details in Khajuraho section)
SUGGESTION: I bet without this you won't Go for an Outing
How I reached Khajuraho from Orchha by public Transport:
– First go to Thagelaa(a small junction) by sharing rickshaw in Rs. 10.
– From Thagelaa you have two option

A. Go direct to Khajuraho if you get a bus Rs.175 (last direct bus comes around 1445 at Thagelaa)
B. Head to Chatarpur and from here you can opt another bus to Khajuraho ( last bus from Chatarpur to Khajuraho is 1900) and If you miss bus from Chatarpur you need to opt for private rickshaw which will cost you Rs.500(we paid) from Chatarpur.

Day 3 in Khajuraho.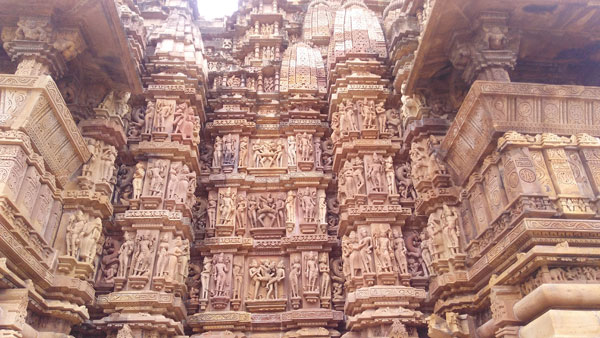 Places to visit in Khajuraho:
– Western Group of temples. (entry fee Rs.30)
– Eastern  Group of temples.
– Southern  Group of temples.
– Jain  Group of temples.
– Raneh Waterfalls.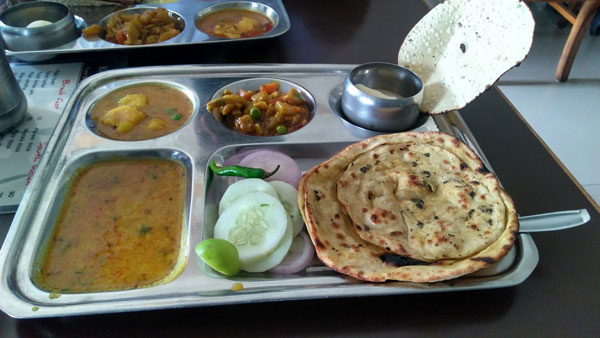 Food and Accommodation in Khajuraho:
– Have a unlimited veg food in Marwari Bhoj which serve's delicious food for Rs. 120(Must go)
– Stay at Zostel (Get some travel Vibes / All in one place)
– Breakfast, Paratha's and Tea in restaurant Safari Canteen (I had Tea thrice and 2 paratha at a very nominal charge)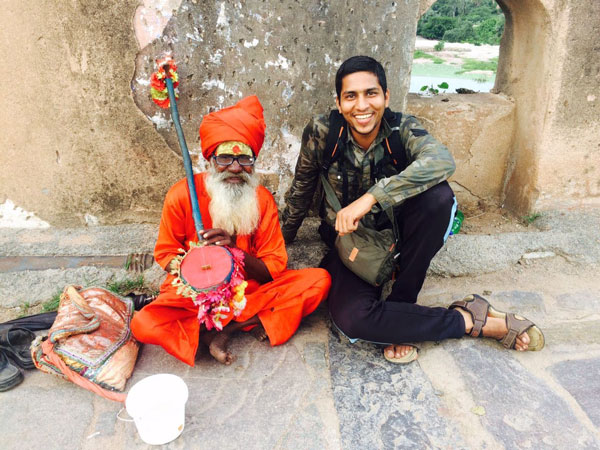 My experience with tips in Khajuraho:
– Opt for Cycle when you have to visit the Eastern, Southern and Jain group of temples.
– Better wear floaters while visiting the temples its easy to remove when you enter every temple.
–  Raneh waterfall is 21km away, better club up with fellow traveler's to visit as it will be convenient & cost Rs.300 per person inclusive of all Transport ,entry charges, parking and guide.

TIPS/HACKS/SUGGESTION: Best in the Business Power Bank
How I reached Bhopal from Khajuraho by public Transport:
– Khajuraho to Khajuraho railway station rickshaw charges around Rs. 100 try to share the cost with fellow traveler's.
– Direct train available to reach Bhopal at 16:15 which reaches Bhopal by 23:15.

Day4: Bhopal
Places to visit in Bhopal:
– Sanchi
– Bhimbetka

Food and Accommodation in Bhopal:
– Better have local food only, near the railway station.
– Near the station, the cost for an accommodation will be around Rs. 300 for two( don't expect much from it)

How you can reach Sanchi from Bhopal:
– Catch Andaman express which leaves Bhopal by 10:00 and reaches Sanchi in 40min(this train is only available on Mondays) or else you can take the next train which starts at 10: 45 (it is a memu train hence halts at many stations)
– The monuments are at a walk-able distance.
– Entry Charges Rs. 30

How you can reach Bhimbetka from Bhopal:
– You have two options to reach Bhimbetka
a. Get direct bus to Bhimbetka from Bhopal bus stand Rs. 40
Or
b. Reach Mandi deep from Bhopal in Rs.30 and from here you can get another bus to Bhimbetka in Rs. 20- Total Rs.50.
– Entry Charges Rs. 50 and if you take a rickshaw from the main road it will cost you Rs.200 for the entry of the vehicle and the fare for the auto ride will be Rs.150. Because the caves are 3km away from the main road.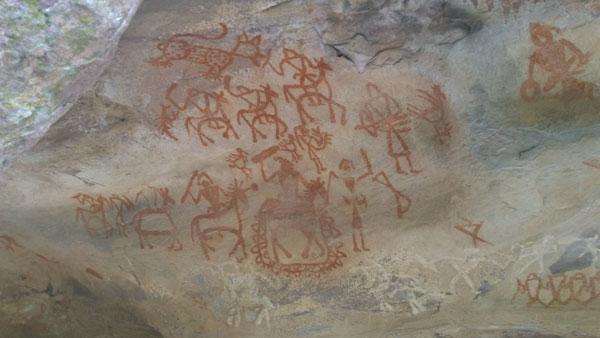 My experience with tips in Bhopal:
– Be careful & watchful out here. People may take you for a ride For that Carry  2 In 1 Waist Bag You won't Regret Purchasing It
– Local food is better 
– Walk from main road to Bhimbetka if you have time then and it is better than spending Rs.350(rickshaw rent + entry charges)
– Book your return tickets from Habibganj Station(Bhopal only) which is the only Private Station in India.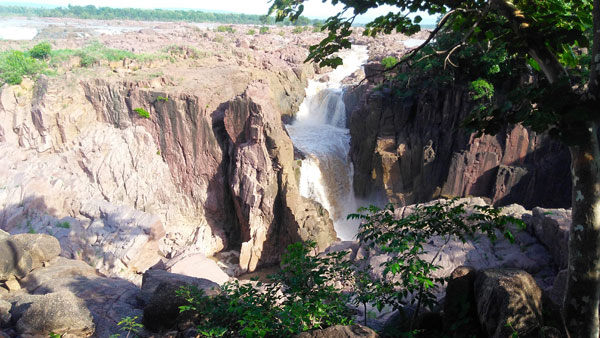 The whole Travel tour was complete in a budget of Rs.3000 Approx(excluding Sanchi).
Feel free to comment or send in your queries, suggestion which can help other traveler, who are seeking to experience great travel in a small budget.
Join our Broadcast List for Travel and Trek News, Updates and blog by a Text on Whatsapp – 9762124690.
Open up and be spontaneous  to Comment on your own Trekraw Family Blogs (PS: I am one of you)